Vivaldi Capital Management Joins Pensionmark Advisor Support Program Adding $3B in supported assets
Who We Are
In the News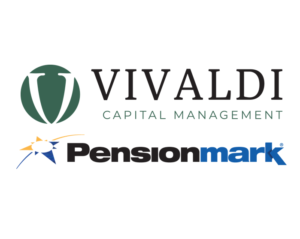 Vivaldi Capital Management Joins Pensionmark Advisor Support Program Adding $3B in supported assets
Pensionmark is pleased to announce Vivaldi Capital Management ("VCM") as the newest team to join the Pensionmark advisor network, bringing with them $3 billion in supported assets. VCM is headquartered in Chicago with regional offices in the San Francisco Bay Area, San Diego, and Cleveland.
The VCM team, led by Randal Golden, David Sternberg, & Michael Peck, provides integrated advisory services to address a full range of financial needs. VCM developed an in-house investment research team and alternatives platform that has attracted several wealth advisors to join their firm over the years, allowing those advisors to spend more time on other value-add services.
VCM and Pensionmark are similar in this way. Both firms built infrastructure that advisors leverage so they can focus on client outcomes and relationships, VCM on the wealth management side and Pensionmark on the corporate retirement plan side. Leveraging Pensionmark's retirement plan infrastructure allows VCM Retirement Plan Services to level up their 401(k) offerings without compromising their focus on holistic wealth preservation and growth strategies being significant investors alongside their clients.
"Pensionmark has the breadth and depth of expertise in the Retirement Plan Services Field to allow us to achieve our goals of growing our business in a responsible manner while keeping our clients at the forefront of everything we do," said Randy Golden, Co-Founder of VCM.
"The success and growth of VCM is a reflection of the tremendous intellectual capital that Randy and their Leadership Team bring to our network," said Andrew Doering, Director of Business Development at Pensionmark. "It can be difficult for advisors to scale in our industry, especially for teams like VCM who focus on providing boutique white-glove client services. We are excited for VCM's Retirement Plan arm to tap into the full-service centralized infrastructure offered through ASP to do just that."