Retirement Plan Consultant Shelly Howard-Horwitz Invited to Serve on DCIIA's RIA Advisory Council
Who We Are
In the News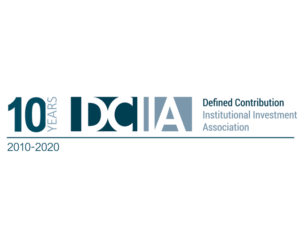 Retirement Plan Consultant Shelly Howard-Horwitz Invited to Serve on DCIIA's RIA Advisory Council
Ms. Howard-Horwitz brings 25 years of corporate governance, investment management, and defined benefit and executive compensation experience to her new role
Washington, D.C. and Atlanta, Ga. – Pensionmark executive Shelly Howard-Horwitz has been appointed to the Defined Contribution Institutional Investment Association (DCIIA) RIA Advisory Council.
"I am honored by the opportunity to serve on DCIIA's RIA Advisory Council and have long-admired the great work of this organization," said Ms. Howard-Horwitz. "DCIIA has established itself as the preeminent association focused on supporting retirement security for the worker, so I greatly appreciate the chance to contribute."
DCIIA provides a forum for industry participants to enhance the employer-based DC system, emphasizing access, innovation, best practices and institutional approaches, with the goal of improving financial security for America's workers.
"We are pleased to welcome Shelly to the RIA Advisory Council," said Lew Minsky, DCIIA president and CEO. "Her industry experience and unique perspective will be of great benefit to the council. We greatly look forward to her valuable insights."
Ms. Howard-Horwitz has dedicated her career to managing and overseeing defined contribution retirement plans both at top recordkeepers and independent RIA firms. Her experience working with organizations of all sizes and industries provides perspectives across the spectrum, including MEP and Master Trust focus, that is uniquely positioned to further the SECURE Act's desire to expand access to retirement plans.
About Pensionmark Financial Group
The Pensionmark Financial Group network represents over 300 advisors and staff across 65 locations across the country with approximately 3,000 retirement plan clients. The Pensionmark network of retirement specialists includes defined contribution, defined benefit and terminal funding, not-for-profit, wealth management, and executive/deferred compensation specialists.
About DCIIA
Founded in 2010, the Defined Contribution Institutional Investment Association (DCIIA) is a non-profit association dedicated to enhancing the retirement security of America's workers. To do this, DCIIA fosters a dialogue among the leaders of the defined contribution community who are passionate about improving defined contribution outcomes. DCIIA's diverse group of members include investment managers, consultants and advisors, law firms, record keepers, insurance companies, plan sponsors and other thought leaders who are collectively committed to the best interests of plan participants. For more information, visit: www.dciia.org.