Pensionmark Welcomes Advisors Shelly Horwitz & Greg Kutrow to National Network
Who We Are
In the News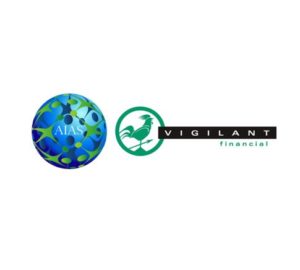 Pensionmark Welcomes Advisors Shelly Horwitz & Greg Kutrow to National Network
PRESS RELEASE – FOR IMMEDIATE RELEASE
Contact: Renata Coimbra - (805) 456-7098 - Renata.Coimbra@Pensionmark.com
Washington, D.C. - Shelly Horwitz and Greg Kutrow were announced by Pensionmark as the newest financial advisors to join their national network of top-tier advisors. Horwitz and Kutrow are known for their experience in both the corporate and not-for-profit marketplaces, as well as in aggregate plan platforms. Partners of Vigilant Financial Partners (Vigilant) and co-founders of Association Investment Advisory Solutions (AIAS), they specialize in retirement plan investment advisory services to a variety of industries. The Managing Directors will remain with the firm under the newly adopted Pensionmark brand.
"Joining the Pensionmark team is an exciting step for us as they share our exclusive commitment to the retirement plan advisory industry," said Vigilant and AIAS Partner, Greg Kutrow. "Their practice management resources and technology will allow us to stay at the forefront of retirement practice management."
Headquartered in the Washington DC area, Vigilant and AIAS provide full consulting and advisory services, including: plan design and fee benchmarking, provider selection and transition management, investment advisory and fiduciary outsourcing, plan design consulting and financial wellness and education.
"Pensionmark already has a strong presence in managing discretionary assets, a formidable market share of not-for-profit clients, and association Master Trust business, and we are delighted to join the family," said Vigilant and AIAS Partner, Shelly Horwitz. "The dedication to the retirement industry is evident through every decision of staffing, resources and investment in technology the Pensionmark team has built over the years. We sought to align with a firm that can enhance our client services both immediately and over the long-term, which we found with Pensionmark."
Troy Hammond, CEO of Pensionmark, stated "The timing of Shelly and Greg joining our network is fortuitous, as they are focusing on many industry leading initiatives such as 3(38) management and aggregate plan platforms which we are at the forefront of. They will bring us great intellectual capital, and they fit perfectly in to our culture leading all decisions they make with the utmost integrity. Really excited to have them as part of the family."
About Pensionmark Financial Group
The Pensionmark Financial Group network represents over 210 advisors and staff across 50 locations across the country with approximately 2,000 retirement plan clients. The Pensionmark' network of retirement specialists include defined contribution, defined benefit and terminal funding, not-for-profit, wealth management, and executive/deferred compensation specialists.
About the Pensionmark Advisor Support Program
Pensionmark's Advisor Support Program provides its affiliates a full-service suite of deliverables and the groundwork needed to position their practices for long-term growth without losing the spirit of independence. In addition to benefiting from the size, strength, and relationships of a national consulting firm, customizable solutions allow the affiliate to select the support level that best suits their business model and client base. Pensionmark's centralized service design provides time-tested reliability in investment analytics and due diligence monitoring, plan sponsor and participant employee education systems, lead generation and proposal assistance, compliance support, and preparedness of the DOL Fiduciary Rule.