Pensionmark Network Expands with $3 Billion ProCourse Fiduciary Advisors
Who We Are
In the News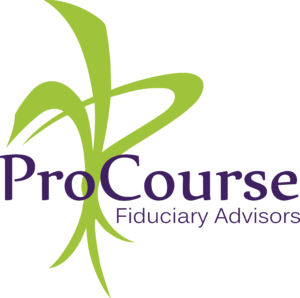 Pensionmark Network Expands with $3 Billion ProCourse Fiduciary Advisors
Pensionmark is pleased to welcome its newest affiliate, ProCourse Fiduciary Advisors (ProCourse). Based out of Indianapolis, ProCourse is and will continue to be an independent Registered Investment Advisor (RIA). Their team members have provided retirement plan investment advisory and consulting services since 1998 and specialize in advising institutional retirement plans with approximately $3 billion in assets under management.
"We have always been dedicated to our independent business structure, and will continue to do so with this new partnership," commented ProCourse CEO, Doug Prince. "Pensionmark offers us leading technology, enhanced tools, and excellent fiduciary solutions needed to better serve our clients. We are excited to work with other Pensionmark affiliated firms, sharing best practices that we can, in turn, provide to our retirement plan clients."
The new relationship with Pensionmark enhances ProCourse's custom Financial Well-Being Program, "Tilt", which they currently offers to their clients. The new affiliate also noted that their enhanced support on the employee-side will add great value for the Plan Sponsor by allowing them to provide solutions to participants by delivering a more comprehensive suite of services.
"We are confident that this new partnership will deepen our Financial Wellbeing and Retirement Readiness services to help employees achieve a financially successful retirement," said ProCourse CIO, Deana Harmon.
Troy Hammond, President and CEO of Pensionmark noted, "as long as I can remember, Doug and his team have been recognized as some of the best advisors in our industry, offering premier support for their clients with uncompromising integrity. It is an honor to add them to our Pensionmark family, and I am excited about how they will help us all to be better."
About the Pensionmark Advisor Support Program
Pensionmark's Advisor Support Program provides its affiliates a full-service suite of deliverables and the groundwork needed to position their practices for long-term growth without losing the spirit of independence. In addition to benefiting from the size, strength, and relationships of a national consulting firm, customizable solutions allow the affiliate to select the support level that best suits their business model and client base. Pensionmark's centralized service design provides time-tested reliability in investment analytics and due diligence monitoring, plan sponsor and participant employee education systems, compliance support, and preparedness of the DOL Fiduciary Rule.