Pensionmark Financial Group and AssuredPartners Expand Their Partnership
Who We Are
In the News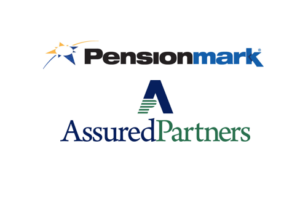 Pensionmark Financial Group and AssuredPartners Expand Their Partnership
Three AssuredPartners (AP) teams have joined the Pensionmark Advisor Support Program and affiliated with Pensionmark's B/D and RIA. Lisa Vilardi (White Plains, NY), Paul Phelan (Rockville, MD), and Lisa Gallegos (Sacramento, CA) are long time AP affiliates, and each have decades of experience in the financial services industry.
These teams bring the total number of AP firms within the Pensionmark network to five. Long-term Pensionmark Advisors, Tuyen Pham (Irvine, CA) and Bryan Wright (Denver, CO), have been with Pensionmark for years and leverage both the business structure of AP, as well as the tools, resources, and back-office support of Pensionmark, so they can focus on growing their retirement practice.
AssuredPartners, a leader in the insurance and employee benefits space, is expanding their retirement plan reach. For the 401k advisors in their network, partnering with a retirement plan specialist like Pensionmark means not having to recreate the wheel.
"Our clients are best served when paired with relationships as strong as ours with Pensionmark. We are looking forward to continuing to deepen our network and stay focused on the best services for our clients," stated Justin Callaham of AssuredPartners Financial Services.
The preexisting relationship and national presence of both firms make this growing partnership a natural one. "We couldn't be happier with these three new teams joining our network," stated Mike Woods, President of Pensionmark, "two of our most successful firms are already affiliated with AP so we had a great understanding of the synergy between our companies".
About AssuredPartners, Inc.
Headquartered in Lake Mary, Florida and led by Jim Henderson and Tom Riley, AssuredPartners, Inc. acquires and invests in insurance brokerage businesses (property and casualty, employee benefits, surety and MGU's) across the United States and in England. From its founding in March of 2011, AssuredPartners has grown to over $1.6 billion in annualized revenue and continues to be one of the fastest growing insurance brokerage firms in the United States with over 190 offices in 34 states and England. For more information, please contact Jamie Reinert, Director of Marketing and Communications, at 513-624-1779 or jamie.reinert@assuredpartners.com, or visit www.assuredpartners.com.
About Pensionmark Financial Group
The Pensionmark Financial Group network represents over 300 advisors and staff across 65 locations across the country with over 3,000 retirement plan clients. The Pensionmark' network of retirement specialists includes defined contribution, defined benefit and terminal funding, not-for-profit, wealth management, and executive/deferred compensation specialists. As of December 31, 2019, the Pensionmark network of advisors and firms collectively provides support to over $48 billion in assets across a variety of channels including investment management and retirement plan consulting services. This includes regulatory assets under management (AUM) of over $19 billion.