Nate Garrison Joins Pensionmark Financial Group as Chief Investment Officer
Who We Are
In the News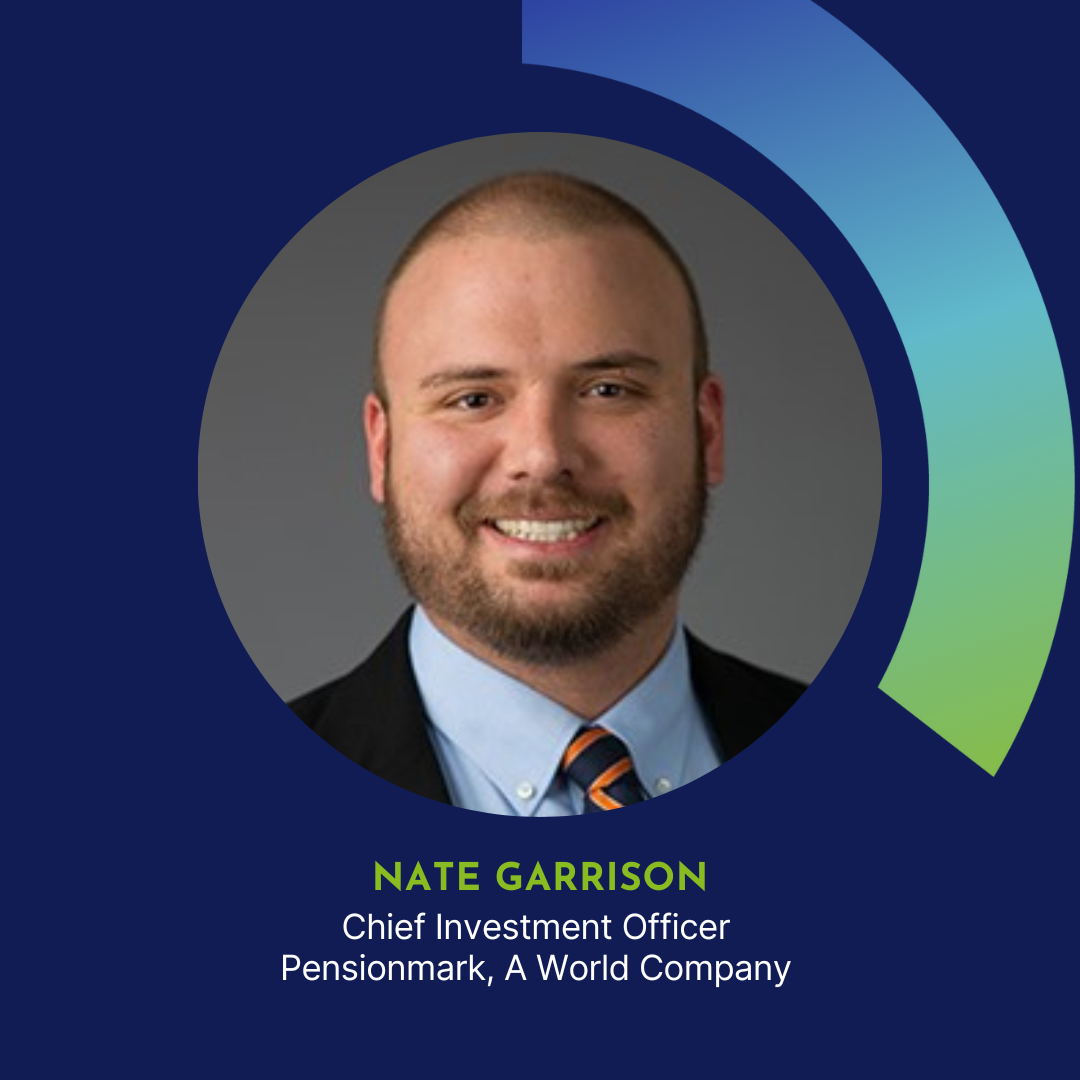 Nate Garrison Joins Pensionmark Financial Group as Chief Investment Officer
SANTA BARBARA, Calif., June 30, 2023 — Pensionmark, A World Company, the financial services division of leading insurance services organization World Insurance Associates LLC, announced today that Nate Garrison has joined as the firm's new chief investment officer. In this role, Garrison will lead all investment strategy, research and communication activities for all Pensionmark financial services companies.
Garrison comes to Pensionmark from Cambridge Investment Research where he was most recently the assistant vice president of Advisory Solutions. While there, he served as a business and investments leader for the firm's flagship WealthPort advisory platform and model portfolio program, developed portfolio strategies for Cambridge's Private Client Solutions Group and built Cambridge's manager research system and socially responsible investing platform. Prior to Cambridge, Garrison was on a wealth management team at Credit Suisse Private Bank in Washington, D.C., and before that he was at Steben & Company in Rockville, M.D.
"We were seeking someone qualified to combine their expertise with the firm's foundation developed over the past 30 years to catapult the Pensionmark brand and Nate can do exactly that," said Troy Hammond, CEO of Pensionmark. "We are excited to have him join the team and look forward to his strategic leadership as we drive growth in both the retirement and individual wealth businesses."
"Joining Pensionmark is extremely exciting at this point in my career given where the firm is headed in terms of growth," said Nate Garrison, chief investment officer. "Building out the analyst team and innovating new service offerings for our clients will no doubt prove to be a rewarding challenge."
Garrison is finishing an M.S. in Analytics from the Georgia Institute of Technology, and holds an M.S. in Applied Economics from John Hopkins University and a B.A. in Economics and History from the University of Virginia. He also holds designations for Chartered Financial Analyst, Chartered Alternative Investment Analyst, Financial Risk Manager and Certificate in Investment Performance Measurement, as well as FINRA Series 3, 7, 24, 63 and 66 registrations.
_____
About Pensionmark Financial Group
The Pensionmark Financial Group network represents more than 345 advisors and staff across 67 U.S. locations with thousands of retirement plan and wealth management clients. The Pensionmark network of retirement specialists includes defined contribution, defined benefit, terminal funding, not-for-profit, wealth management and executive/deferred compensation specialists. For more information, please visit www.pensionmark.com.
About World Insurance Associates LLC
World Insurance Associates LLC (World) is headquartered in Iselin, N.J., and is a nationally ranked, full-service insurance organization providing individuals and businesses with top products and services across personal and commercial insurance, employee and executive benefits, retirement and financial services and human capital management solutions. Since its founding in 2011, World has completed more than 170 acquisitions and serves its clients from more than 250 offices across the United States. World is ranked #34 on the 100 Largest Brokers of U.S. Business list by Business Insurance, ranked #3 on the Fastest Growing Brokers list by Business Insurance, ranked #3 on the Fastest Growing Benefits Brokers list by Business Insurance, ranked #24 on the Top 100 P&C Agencies by Insurance Journal and ranked #20 on the Top 50 Personal Lines Agencies by Insurance Journal.

Jean Wiskowski, Chief Marketing Officer
World Insurance Associates LLC
732-380-0900 Ext. 736
jeanwiskowski@worldinsurance.com