Former Envestnet Leader Neel Ray Joins Pensionmark, A World Company, as Head of M&A
Who We Are
In the News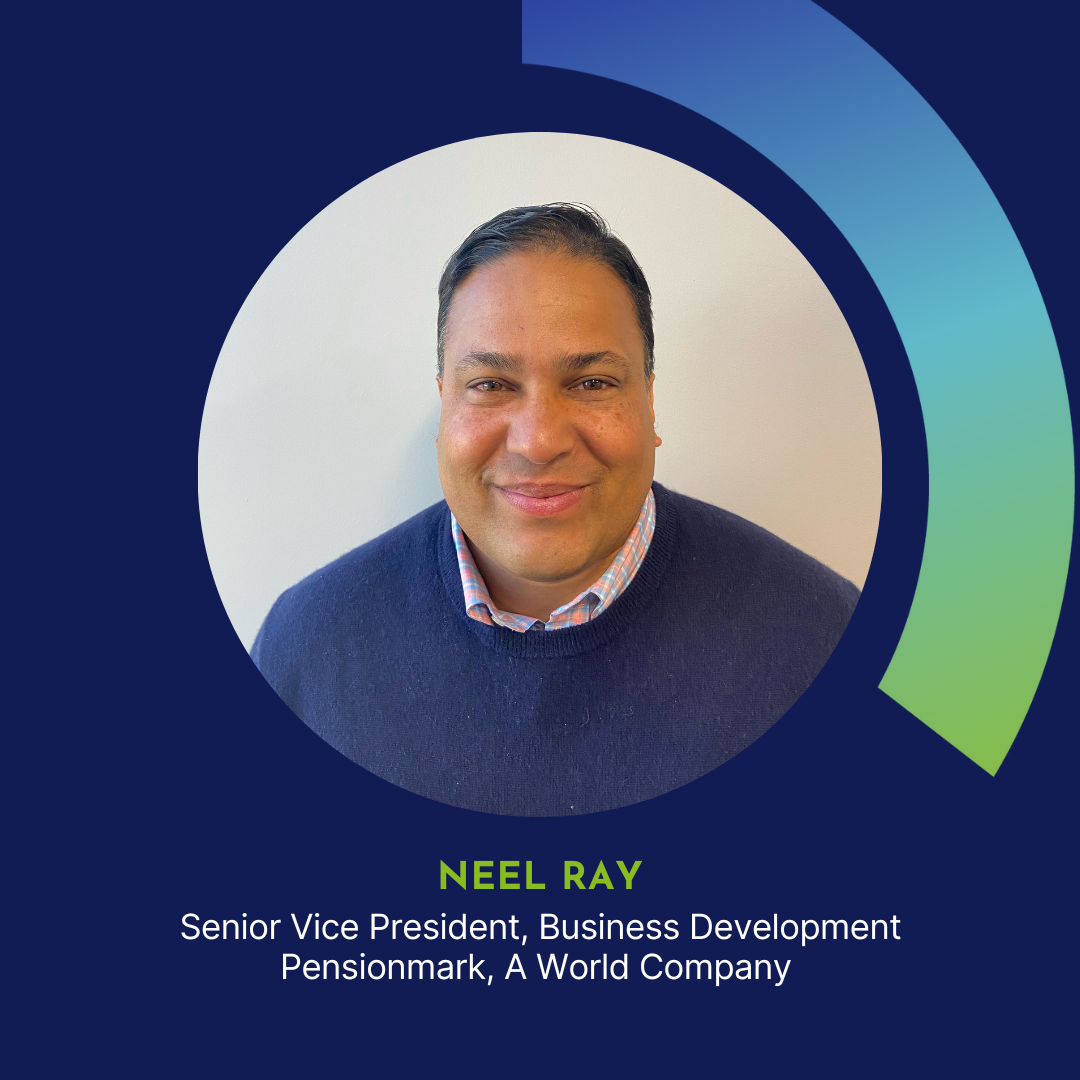 Former Envestnet Leader Neel Ray Joins Pensionmark, A World Company, as Head of M&A
SANTA BARBARA, CA, April 4, 2023 — Pensionmark, a World Insurance Associates LLC (World) company, announced today that Envestnet's former head of corporate development, Neel Ray, has joined the firm as senior vice president business development leading the growth and development of all merger and acquisition initiatives for the financial services companies at World.
Mr. Ray has more than 20 years of experience in mergers and acquisitions and corporate development leadership roles at financial firms such as Envestnet, TD Ameritrade, TIAA and Bank of America Merrill Lynch.
World acquired 35-year-old financial advisory firm Pensionmark in March 2022. Pensionmark is a network of top financial advisors with an industry-leading centralized advisor support platform leveraging some of the best people and technology in the industry. The new Pensionmark/World partnership combines Pensionmark's platform with World's aggressive transaction offerings. In addition to traditional asset and equity models, World can offer a myriad of flexible deal structures that allow advisors to transact while maintaining their 1099 status and ownership of their businesses.
"Neel's extensive M&A experience will serve us well as he heads up our acquisition strategy for our financial services business," said Rich Eknoian, CEO of World. "We are delighted to have him join our team and he represents our ongoing commitment to Pensionmark/World being a leader in the financial services M&A space, regardless of the challenges capital markets may be facing."
"Having Neel join the World team helps us to capitalize on the incredible opportunity in front of us," said Troy Hammond, CEO of Pensionmark. "Neel will be stepping into a robust existing pipeline and has the expertise to bring current transactions to fruition, expand our sourcing and enhance our strategy and processes."
"I am excited to be part of the World team supporting the Pensionmark business," said Neel Ray, SVP business development, financial services of World. "Taking the foundational platform that Pensionmark/World provides to their advisors and coupling that with the flexible deal structures we have available to us creates a unique differentiator in the marketplace that I am excited to capitalize on."
Mr. Ray holds an M.B.A. from Columbia Business School and a B.S. in Applied Mathematics-Economics from Brown University.
About World Insurance Associates LLC
World Insurance Associates LLC (World) is headquartered in Iselin, N.J., and is a nationally ranked, full-service insurance organization providing individuals and businesses with top products and services across personal and commercial insurance, employee and executive benefits, retirement and financial services and human capital management solutions. Since its founding in 2011, World has completed more than 190 acquisitions and serves its clients from more than 250 offices across the United States. World is ranked #34 on the 100 Largest Brokers of U.S. Business list by Business Insurance, ranked #3 on the Fastest Growing Brokers list by Business Insurance, ranked #3 on the Fastest Growing Benefits Brokers list by Business Insurance, ranked #24 on the Top 100 P&C Agencies by Insurance Journal and ranked #20 on the Top 50 Personal Lines Agencies by Insurance Journal. For more information, please visit www.worldinsurance.com.
About Pensionmark, A World Company
The Pensionmark Financial Group network represents more than 345 advisors and staff across 67 U.S. locations with thousands of retirement plan and wealth management clients. The Pensionmark network of retirement specialists includes defined contribution, defined benefit, terminal funding, not-for-profit, wealth management and executive/deferred compensation specialists. For more information, please visit www.pensionmark.com.
Media Contact:
Jean Wiskowski, Chief Marketing Officer
World Insurance Associates LLC
732-380-0900 Ext. 736
jeanwiskowski@worldinsurance.com