Donaldson Capital Management Partners with Pensionmark to Support their Retirement Plan Business
Who We Are
In the News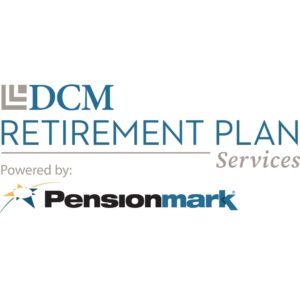 Donaldson Capital Management Partners with Pensionmark to Support their Retirement Plan Business
PRESS RELEASE – FOR IMMEDIATE RELEASE
Contact: Renata Coimbra – Renata.Coimbra@Pensionmark.com
Pensionmark is pleased to welcome Donaldson Capital Management ("DCM") as the newest team to join the Pensionmark advisor support program. Founded in 1995 in Evansville, IN, DCM now has three regional offices servicing over 1,300 clients in 46 states.
Traditionally, DCM has focused on its private wealth management services and investment management strategies. Its premier equity investment strategy, Cornerstone, is comprised of dividend-paying stocks and has received a 5-Star Morningstar Overall Rating™ and Gold Morningstar Quantitative Rating, placing it in the top 10% of its stated category. 5-Star Overall Morningstar Rating™ out of 468 funds in Large Value Morningstar Category as of 12/31/2021.1
As its clients' needs grew, so did their service offerings. In 2018 DCM launched its Retirement Plan Services division, led by Brandon Roop & Zachary Chavira. As a new division at a small business, it was critically important to evaluate partner options for DCM to grow its scale and scope while protecting its bottom line.
"Contemplating the pathway of growing the division organically versus the scalability Pensionmark offers with its turnkey platform was no comparison. Being a leader in the space, a partnership with Pensionmark became the obvious choice," stated Brandon Roop, VP of Retirement Plan Services.
Leveraging Pensionmark's retirement plan infrastructure allows DCM to enhance their 401(k) offerings without compromising other business areas or client relationships. "DCM has done an incredible job of developing their wealth and investment management offerings - there was no need to recreate the wheel on the Retirement Plan side," explains Andrew Doering, Director of Business Development at Pensionmark. "DCM is a natural fit in the Pensionmark network that prides itself on maximizing client outcomes. We look forward to working with Brandon, Zachary, and the rest of the team."
1The Morningstar Rating™ for funds, or "star rating", is calculated for managed products (including mutual funds, variable annuity and variable life subaccounts, exchange-traded funds, closed-end funds, and separate accounts) with at least a three-year history. Exchange-traded funds and open-ended mutual funds are considered a single population for comparative purposes. It is calculated based on a Morningstar Risk-Adjusted Return measure that accounts for variation in a managed product's monthly excess performance, placing more emphasis on downward variations and rewarding consistent performance. The Morningstar Rating does not include any adjustment for sales loads. The top 10% of products in each product category receive 5 stars, the next 22.5% receive 4 stars, the next 35% receive 3 stars, the next 22.5% receive 2 stars, and the bottom 10% receive 1 star. The Overall Morningstar Rating for a managed product is derived from a weighted average of the performance figures associated with its three-, five-, and 10-year (if applicable) Morningstar Rating metrics. The weights are: 100% three-year rating for 36-59 months of total returns, 60% five-year rating/40% three-year rating for 60-119 months of total returns, and 50% 10-year rating/30% five-year rating/20% three-year rating for 120 or more months of total returns. While the 10-year overall star rating formula seems to give the most weight to the 10- year period, the most recent three-year period actually has the greatest impact because it is included in all three rating periods.
© [2021] Morningstar. All Rights Reserved. The information contained herein: (1) is proprietary to Morningstar and/or its content providers; (2) may not be copied or distributed; and (3) is not warranted to be accurate, complete or timely. Neither Morningstar nor its content providers are responsible for any damages or losses arising from any use of this information. Past performance is no guarantee of future results.
_____
About Pensionmark Financial Group
The Pensionmark Financial Group network represents more than 320 advisors and staff across 65 U.S. locations with more than 4,000 retirement plan clients. The Pensionmark network of retirement specialists includes defined contribution, defined benefit, terminal funding, not-for-profit, wealth management and executive/deferred compensation specialists. As of December 31, 2020, the Pensionmark network of advisors and firms collectively provides support to over $80 billion in assets across a variety of channels, including investment management and retirement plan consulting services. This includes regulatory assets under management of more than $24 billion. For more information, please visit www.pensionmark.com.
About Pensionmark's Advisor Support Program (ASP)
Pensionmark's Advisor Support Program provides its affiliates a full-service suite of support services creating the foundation to position their practices for long-term growth without losing the spirit of independence. Advisors benefit from Pensionmark's size, strength, and centralized service model with time-tested reliability in investment analytics, due diligence monitoring, plan sponsor and participant education services and compliance support.
Pensionmark Financial Group, LLC ("Pensionmark") is an investment adviser registered under the Investment Advisers Act of 1940. Pensionmark is affiliated through common ownership with Pensionmark Securities, LLC (member SIPC).
Donaldson Capital Management, LLC, is a federally registered investment adviser under the Investment Advisers Act of 1940.
Pensionmark Financial Group, LLC and Donaldson Capital Management, LLC are unaffiliated entities.